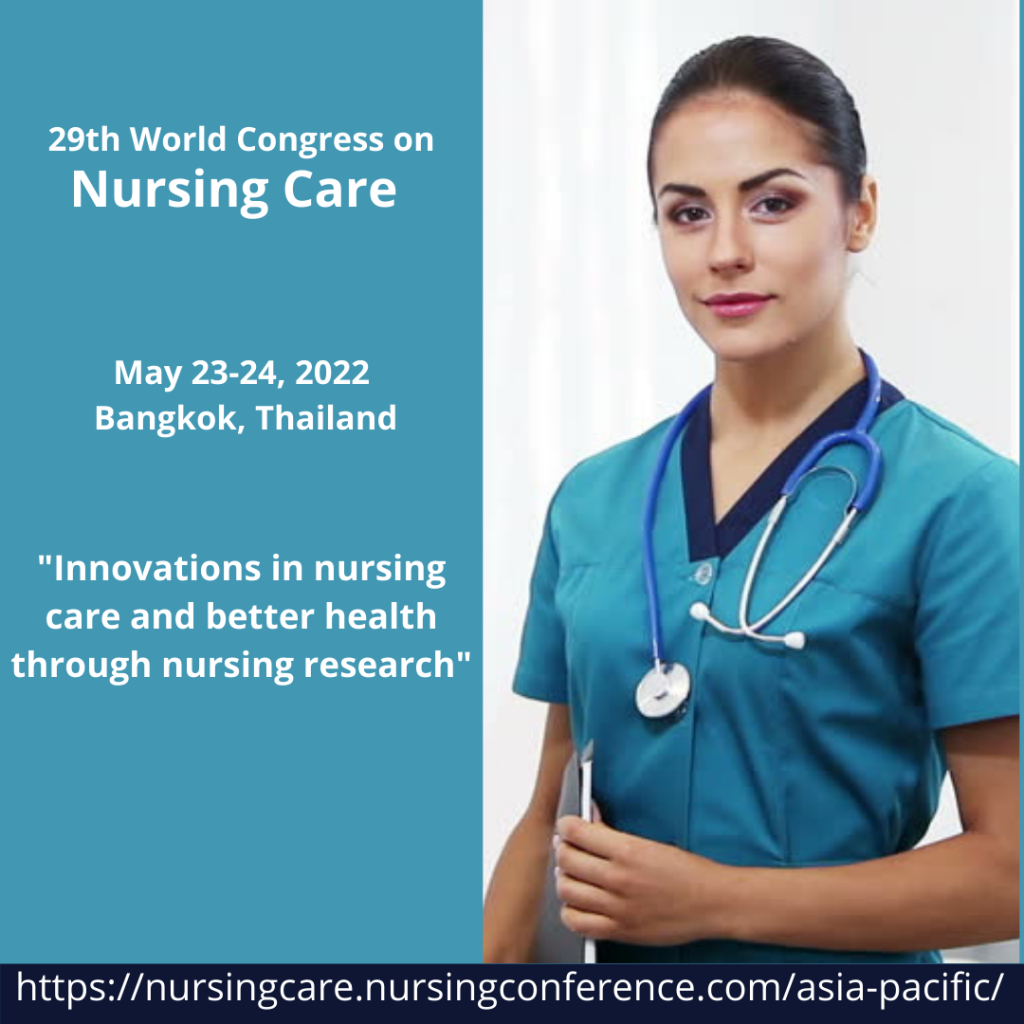 USD
For registration/tickets purchase:
https://nursingcare.nursingconference.com/asia-pacific/registration.php
Abstract Submission Deadline
Abstract guidelines
Abstract submissions are welcome for all topics related to the Nursing Care Congress 2022. Please see the submission guidelines below.
All accepted abstracts for registered participants will be published in the open-access conference support journal and in the conference souvenir.
Abstracts can be submitted via the online link ABSTRACT SUBMISSION.
29th World Congress on Nursing Care 2022 Bangkok Thailand
The Organizing Committee is pleased to invite you to participate in the "29th World Congress on Nursing care "to be held on May 23-24, 2022, in Bangkok, Thailand, on the theme "Innovations in Nursing and Improving Health through Nursing Research".
Nursing is about caring for each patient and providing quality individual treatment. Several nurses and staff members have been working together for many years to meet all the needs of each patient. Other common tasks include recording vital signs, providing health care, and supervising the work of nursing assistants. It is all about the life sciences that explore growth, development, basic etiquette, individual and organizational growth, and authorized ethical and moral issues.