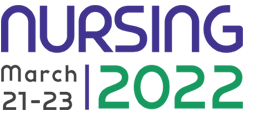 For registration/tickets purchase:
https://nursingresearchconference.com/register
Event Types (Select all that apply)
Event Registration Contact Email
nursing@conferencemails.com
Event Information Contact Email
nursing@conferencemails.com
Abstract Submission Deadline
Abstract guidelines
Please be informed that there may be slight changes in the program for any reason. So please be available in the meeting room from conference start time on day of your presentation.
Each speaker will have 20-25 minutes for presentation. Please plan your talk for 17-19 minutes to allow for introduction and questions. In order to stay in track of time, please ensure that you start and end your presentation on the times indicated in the schedule.
The working language of the conference is English.
Presentation should be submitted in PDF or PPT Format. Be sure your visuals are clear and very legible. 
Submit your presentation slides 15 days before the conference and also bring a copy with you on flash drive or storage device to the event.
Please check and make sure that your presentations are working properly before the session starts.
The meeting room is equipped with digital projector, screen, laptop, slider with pointer, cordless mike, desktop mike, basic sound system.
Taking the timelines and technical set up into consideration, using personal laptops are not recommended unless under unavoidable conditions.
Users of Windows/PC should assure compatibility of their presentation with the MAC system used at the lectern.