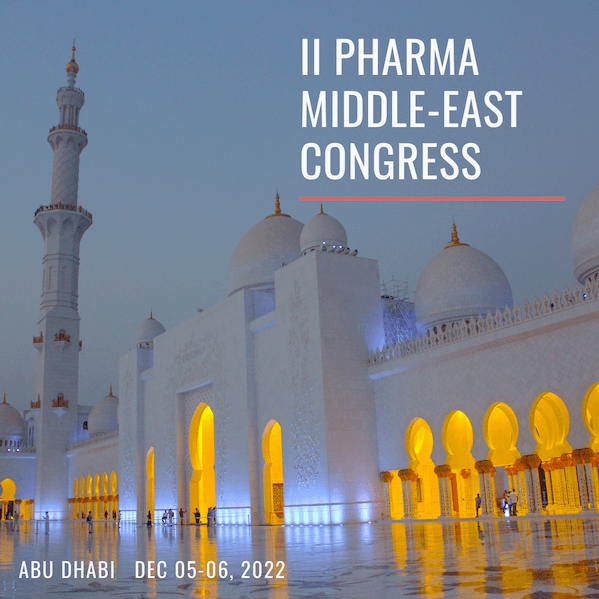 USD
For registration/tickets purchase:
https://pharma-middleeast.plenareno.com/registration.php
Brief Description
For Ad sponsorship and virtual exhibitions at Pharma Middle East Virtual Congress 2020, please contact: info@plenareno.net
Abstract Submission Deadline
Abstract guidelines
Plenareno 2nd Pharma Middle East Congress 2022
The last date for Abstract Submission is: November 14, 2022
2nd Pharma Middle East Congress 2022 layout many new ideas to solve the most important problems relating to the health and wellbeing of humanity. With all the Experts and scientific people around the world focused on Novel trends and advanced strategies and Technologies emerging in Pharma and Chemistry research areas, it provides a unique learning and career-building opportunities in your profession to encourage the nascent research that you just can't find anywhere else.
PPMC 2022 presents a platform for the sharing & interaction of latest advancements between experts in the fields of pharmaceutics, drug delivery, biotechnology, nanotechnology from all over the globe. The conference opens the doors for many researchers in academia, clinicians, and industry representatives working in these exciting areas. The esteemed event typically incorporates Keynote talks, Plenary sessions, Workshops and Poster sessions with eminent international experts and scholars.
Target Audience:
CEO's, Directors of Pharmaceutical Companies
R&D Researchers from Pharma Industries
Healthcare Professionals
CROs and CMOs
Biotechnologists, Microbiologists
Industrial Representatives
Pharma Labs Research Associates
Quality Analysts & Pathologists
Pharma/Biotech and Medical Device Industries
Medical Devices Manufacturing Companies
Pharmacists (Clinical, Community, Hospital)