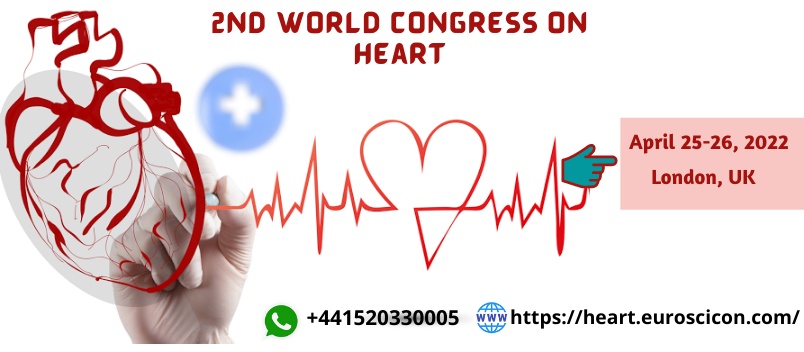 $
For registration/tickets purchase:
https://heart.euroscicon.com/registration
Abstract Submission Deadline
2nd World Congress / conference on Heart 2022 London United Kingdom
Cardiology Meetings is proud to announce the 2nd World Congress on Heart (Heart Congress 2022) will be held in London, UK during April 25-26, 2022. The conference will be the world's best platform for all cardiologists, cardiac surgeons, medical practitioners, research scholars, and clinical research organizations to encourage and explore modern technologies in the eternal field of Cardiology.
Heart Congress 2022 has a great scholarly Scientific Program with methodical sessions. This Heart Congress Program Board has agreed on a broad topic list to be presented at the congress. This program will feature new research findings, chances to learn from world-famous connoisseurs, and discussions with contemporaries and aristocrats.
The main theme of the conference is "Innovations in Heart Care & Treatments".
Website: https://heart.euroscicon.com/