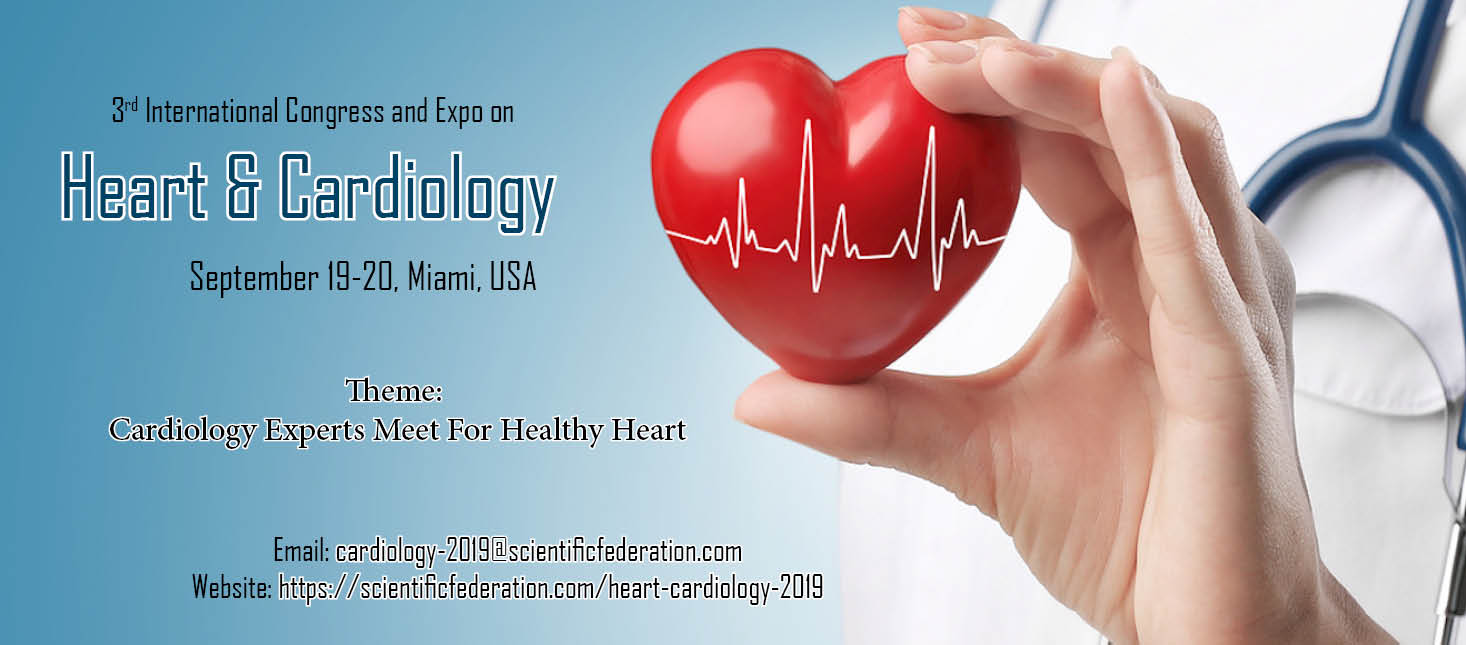 $
For registration/tickets purchase:
Conference Registration Link: https://scientificfederation.com/heart-cardiology-2019/registration.php
Brief Description
Scientific Federation organizes interdisciplinary global conferences to showcase on revolutionary basic and applied research outcomes within life sciences including medicine and other diverse role of science and technology around the world.
Adding value to the experience while integrating your brand's products will not only showcase the authenticity of the brand, but will result in great, objective 3rd party recognition that will move the influencer needle. When your brand purchases a Sponsorship package, it is committing itself to delivering experiential relevance and value to thousands of industry influencers including press, creative's and their millions of collective followers, who have come to expect nothing less from Scientific Federation and its partners.
Scientific Federation offers different packages for sponsors/exhibitors to demonstrate their support towards science and its people by providing financial contributions to facilitate the presentations of noble research findings, hospitality and other necessary management for the scientific gathering.
Visualize this partnership through the eyes of world class noble people…!!!
Exhibitor Benefits:
 2 Complimentary event registrations
 Listing on meeting website
 Logo recognition on meeting material
 Logo printed on general session banner
 Acknowledgement in inaugural address
 Advertisement on printed final program
 Opportunity to deliver a presentation
 One exhibition booth/table (Booth size 3X3 Sqm)
Abstract Submission Deadline
Abstract guidelines
• To review the Abstracts of tracks of their interest
We welcome every one of the botanists, option and correlative prescription experts, scientists in the field of Heart & Cardiology, Heart Diseases & Devices, Hypertension, Transplantation, Arrhythmia individuals who have faith in characteristic solutions for investigate their examination, contextual investigations and specialists of regular medication at our Cardiology-2019 Scheduled on September 19-20, 2019 at Miami, USA Get into the flow and join us in Cardiology-2019 congress.
In today's economic climate your business decisions are as crucial as ever. International Conference on Heart & Cardiology allows you to maximize your time and marketing dollars while receiving immediate feedback on your new products and services.
Best platform to develop new partnership & collaborations

Discover the best tips and techniques for your indexing practice

89% our conference attendees are the Key contact in their labs purchasing decisions.

Explore new insights and ideas for your business and Professional Career

Our exhibitor booths were visited 4-5 times by 80% of the attendees during the conference

Meet and mingle with colleagues old and new Related to your Research

Develop new client relationships and strengthen the existing ones (B2B Meeting)

5% Waiver on Sponsorship for any of our next year conferences.

One complimentary congress registration for Exhibition

Recognition to your products and services in the world market through our website.

Premium Sponsorship Packages like Elite Sponsor, Silver Sponsor, Gold Sponsor, Exhibition.