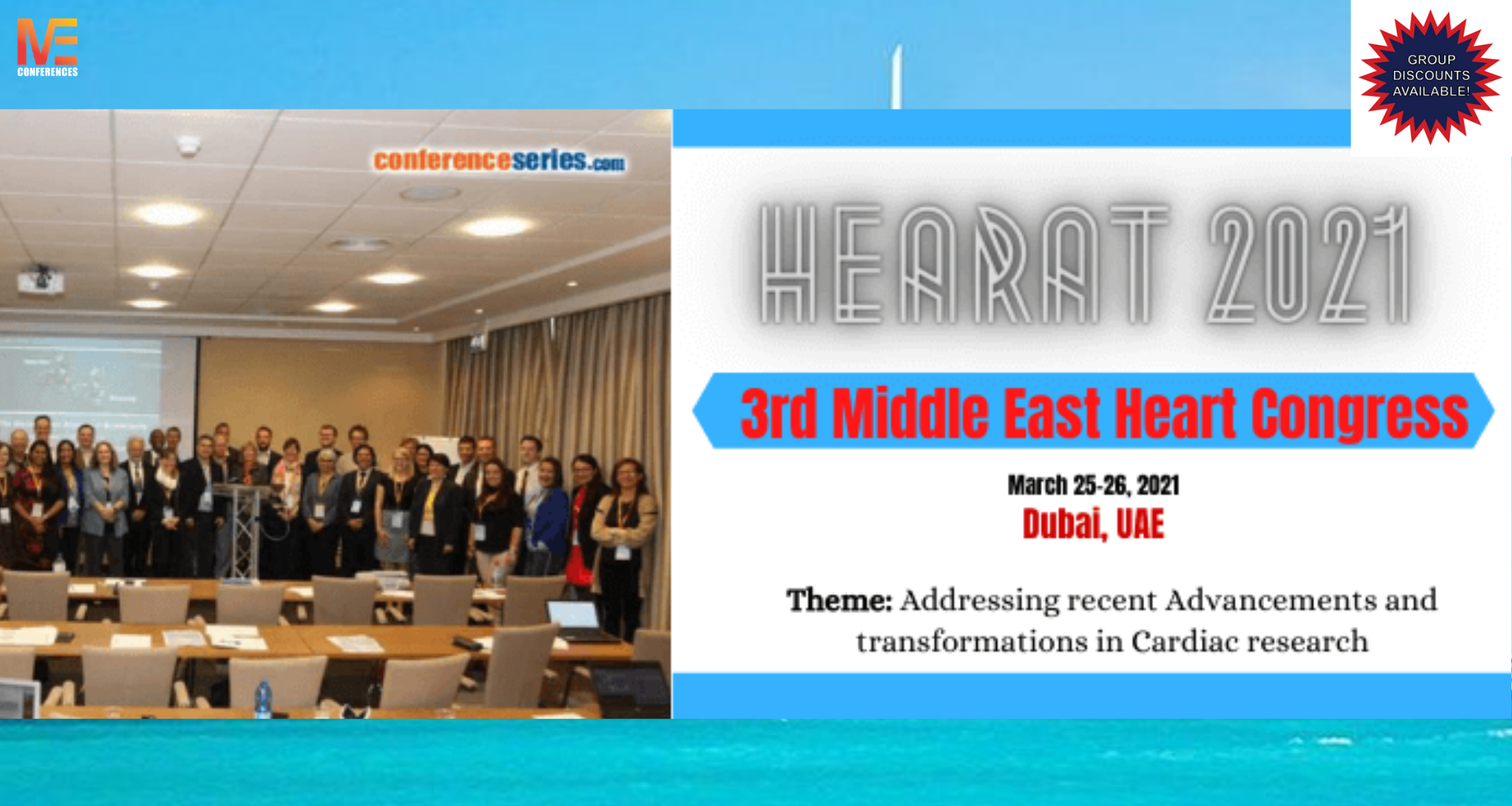 Euro/ USD/ GBP
For registration/tickets purchase:
https://heart.cardiologymeeting.com/registration.php
Event session title
Cardiac diseases and Heart Failure Diabetes, Obesity and stroke Cardiovascular research and Coronary Heart disease Nuclear cardiology, Angiography and interventions Molecular Cardiology, Cardio- Oncology and Case reports Cardiac Pharmacology
Session brief description
Coronary illness portrays a scope of conditions that influence the heart. Illnesses under the coronary illness incorporates vein sicknesses, for example, coronary supply route infection; heart musicality issues (Arrhythmias); and heart deserts you're brought into the world with (intrinsic heart surrenders), among others. Coronary illness term is frequently utilized reciprocally with the cardiovascular sickness. It for the most part alludes to conditions that include limited or impeded veins that can prompt a Heart Failure, chest torment (angina) or stroke. Other heart conditions, for example, those that influence your heart's muscle, valves or beat, likewise are viewed as types of coronary illness.
Session Location
Crown plaza, Dubai, UAE
Brief Description
The 3rd Middle East Heart Congress will exhibit the products and services from commercial and non-commercial organizations like Drug manufactures, Clinical Trial Sites, Management Consultants, Chemists, Pharmacists, Business delegates and Equipment Manufacturers.
Exhibitor benefits:
One exhibit booth (Size-3X3 sqm).
1 page publication of the exhibitor profile in the souvenir- Heart 2021.
Promotion through the conference website.
Promotional video on company products during the conference (Post session and Breaks).
One complimentary scientific program registration.
Logo recognition in the Scientific program, Conference banner and flyer.
One A4 flyer insert in the conference kit.
An opportunity to sponsor 1 Poster Presentation Award.
Post conference -submission of the mailing list.
Abstract Submission Deadline
Abstract guidelines
3rd Middle East Heart Congress 2020 Dubai United Arab Emirates
Abstracts should be prepared within 250 to 300 words and the submission procedure is online. The deadline for this submission is 15th December 2020. Presenters can choose their relevant field of interest and accordingly can submit their abstracts by choosing a suitable session. Accepted abstracts/ articles will be published in our supporting peer-reviewed journals.
3rd Middle East Heart Congress 2020 Dubai United Arab Emirates
ME Conferences with the support from its organizing committee members, feels colossal to announce its most awaited physical event "3rd Middle East Heart Congress", scheduled on March 25-26, 2021 Dubai, UAE to address recent advancements and transformations in Cardiac researches and development.
The early bird dates for the upcoming "3rd Middle East Heart congress" is going to be closed on/ before 28th November, 2020. We request to each and every participants for early registration to get an early confirmation. For group participation and packages, reach us at "meevents@memeetings.com".
Learn and share through workshops and interactive sessions
Workshops and interactive sessions involve extensive interaction between the presenters and delegate around an idea or hands-on experience of a practice. These interactive sessions may take the form of a panel, staged conversation or debate – all involving substantial interaction with the participants. Therefore a variety of sessions, keynote lectures, symposium, and workshop and poster presentation will give you an opportunity to share and present research to your colleagues from around the world.