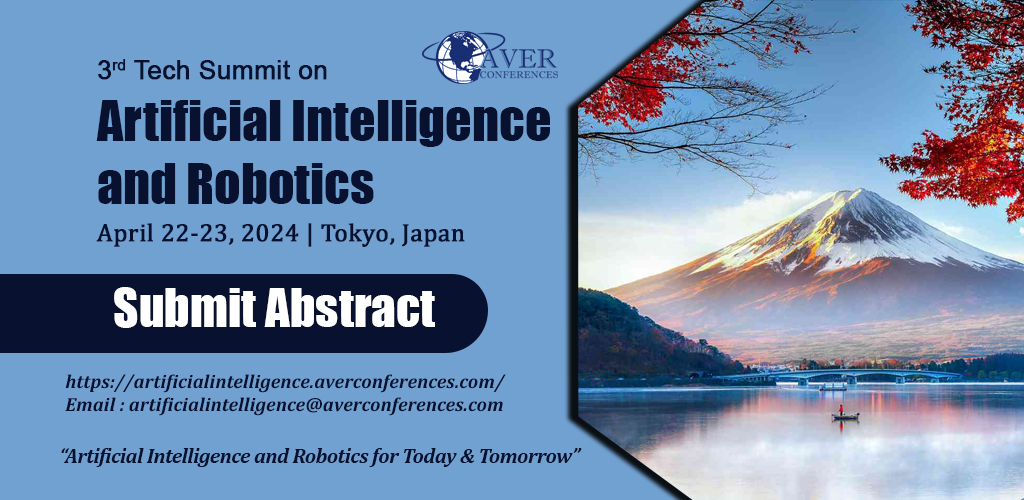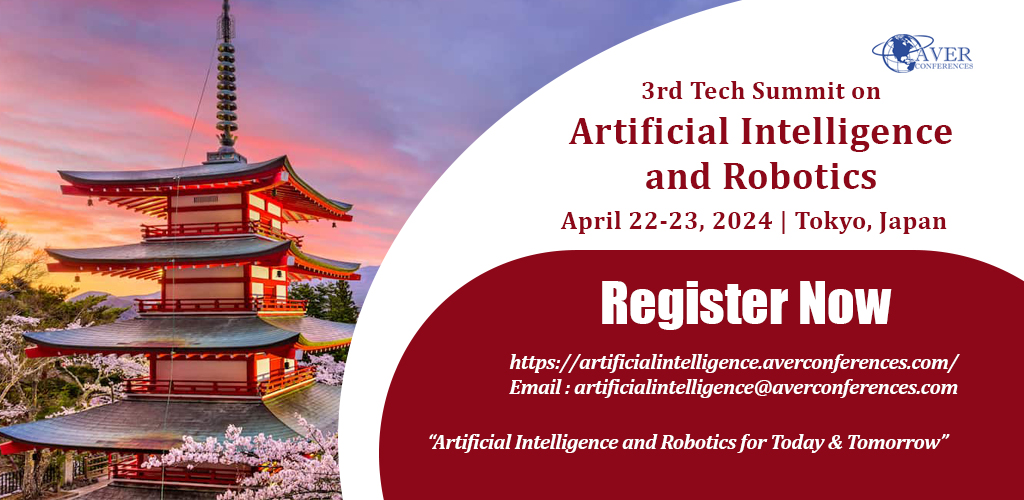 Event Description
Artificial Intelligence Conference 2023 Tokyo Japan
3rd Tech Summit on Artificial Intelligence & Robotics will be held in Tokyo, Japan. AI & Robotics 2024 offers an opportunity to interact with the researchers in the field of AI & Robotics, making Congress a perfect platform to share experiences, foster collaborations across industry & academia, and share emerging scientific updates across the globe. Initiation of cross-border co-operations between scientists and institutions will also be facilitated. 
For registration/tickets purchase:
https://artificialintelligence.averconferences.com/registration.php
Artificial Intelligence Conference
Event Types (Select all that apply)
Medical Conference
Tradeshows – Expo
Event Registration Contact Email
artificialintelligence@averconferences.com
Event Information Contact Email
artificialintelligence@averconferences.com
Exhibits
$2499
,
Establish or Strengthen your company's standing within the mainstream researchers; exhibitors gain a competitive edge for future promoting campaigns a
Abstract Submission Deadline
Abstract guidelines
Authors are requested to submit the abstract (250-300 words) and biography(80-100 words) and a photograph that shows your clear face.
Selected abstracts will be presented during Oral Abstract Sessions generally lasting for 2 hours.
Authors will present their peer-reviewed research in a specific topic area, and presentations will be moderated by experts in the field.
I agree with the terms and conditions
On