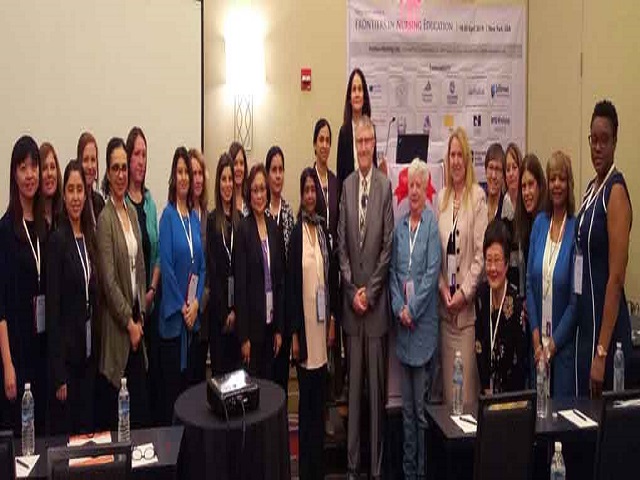 $
For registration/tickets purchase:
https://frontiersmeetings.com/conferences/worldnursingeducation/registration
Abstract Submission Deadline
Abstract guidelines
Abstracts should be no longer than one A4 page in portrait layout.
· The title of the abstract should be as concise as possible and should appear in bold, sentence cased and centered.
Frontier Meetings takes immense pleasure & feels honored in inviting the contributors across Globe for World Nursing Education Conference 2020 is organized around the theme "3rd Global Experts Meeting on Frontiers in Nursing Education & Practice" and will take place in Zurich, Switzerland, June 15-17, 2020. It is an ideal platform for nursing professionals to explore the outstanding strategies and theories in Nursing Line.

Target Audience:
We extend a warm welcome to distinguished Nursing Nobel Laureates, Speakers, Delegates, Exhibitors, Researchers, Students around the world to explore the Knowledge in Nursing and its line.
Conference Highlights:
Nursing Administration, Nursing Education, Public Health Nursing, Gynaecology and Obstetrics Nursing, Nursing Research and Management, Innovations in Nursing Education, Midwifery & Women Health Nursing
Meta Keywords:
Nursing Education Conferences, Nursing Conferences, Nursing Education 2020, Nursing Conferences in Switzerland, Nursing Conferences in the UK, Nursing Education, World Nursing Conferences
We welcome all the interested members to participate in our conferences as Keynote Speakers, Plenary Speakers, Poster Presentations, Delegates, Sponsors & Exhibitors.
Contact Information:
Rosa Parks | Program Manager
World Nursing Education 2020
Email: mariajones@frontiersmeetings.com
Website: https://frontiersmeetings.com/conferences/worldnursingeducation/