Visit Duluth GA Dentist 2020 Duluth United States
Affordable Dentistry in Duluth Georgia
You deserve dental care in a setting you feel safe and welcome in, and treatments that provide results you feel great about. We utilize the latest advanced technology to offer our patients more comfortable experiences and precise treatment planning.
At Sugarloaf Smiles, it's our mission to bring affordable dental care to our community. That's why our prices are always affordable, regardless of which payment method or plan you use. 
We work hard to remove barriers that might be in the way of you and your family getting the dental treatment necessary for a lifetime of healthy, happy smiles. That's why we're in-network with a number of several different insurance plans. Our friendly office team will happily file paperwork on your behalf and we'll do our absolute best to provide estimates on what will and won't be covered within your specific plan. But, we don't stop there! We offer an in-house savings plan that includes bi-annual check-ups, dental cleanings, X-rays, and oral cancer screenings for one low price and a 20% discount on all procedures If you're uninsured, we offer low interest financing through CareCredit®.
While many patients think that putting off routine procedures or treatments is saving them money in the short term, the better alternative is to visit the dentist regularly. Whether it's a 6-month check up or a professional teeth cleanings, these small visits will actually help maintain the overall health of your smile. Putting off small issues until later will only cause them to compound and get worse. Regular check-ups help in preventing larger, more expensive problems that could arise in the future. In instances where insurance will not fully cover the necessary preventative treatments that you need, our affordable financing options can be easily paid off over a short amount of time.
We understand that accidents can happen in a flash, making dental work necessary at unexpected times. This can cause financial stress because you're not always financially prepared to be able to handle all costs at once. At Sugarloaf Smiles we get it, and will work with you to ensure that your immediate needs are taken care of. Whether it's a painful emergency like a broken tooth, lost filling, lost crown or a severe toothache, our goal is to  work with you to ensure you'll receive the urgent care you need.
If you're looking for a Duluth, GA dental office that has flexible hours, can schedule family appointment blocks, and offers financing options that make the care you need simple and affordable, look no further than Sugarloaf Smiles!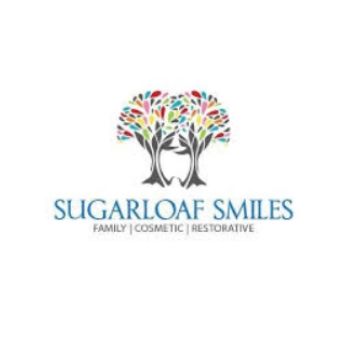 Office Location:
Sugarloaf Smiles
1815 Satellite Blvd #401
Duluth, GA 30097
Phone: (770) 813-1200
Office Hours:
Monday: CLOSED
Tuesday: 8:00 AM to 5:00 PM
Wednesday: 8:00 AM to 5:00 PM
Thursday: 8:00 AM to 5:00 PM
Friday: 7:00 AM to 3:00 PM
Saturday: CLOSED
Sunday: CLOSED